About Omnia Movement & Performance
Based out of the Rocky Mountains in Canmore, Omnia Movement & Performance offers web-based strength and movement coaching. Our philosophy emphasizes quality and integrity of movement so that individuals have solid movement patterns free of "force leaks" or inefficiencies. This provides injury prevention and economy of effort in all activities. Based on this solid movement foundation, you can build strength in the right directions and know that you have the stability to support it.
People often find that with this approach, ongoing injuries melt away and they quickly find themselves stronger than ever, and soaring in their pursuits. Omnia has experience working with a broad spectrum of people from cancer patients to national level athletes and can mould coaching to each client's ability and goals. Programming is individualized, fun, learning-based, and above all it integrates creative solutions for each person's needs.
Whether you are looking to maximize training in the gym, recover from an injury, or you are an athlete seeking to optimize performance in strength and movement, Omnia has the services that will help you move better and perform better, anywhere.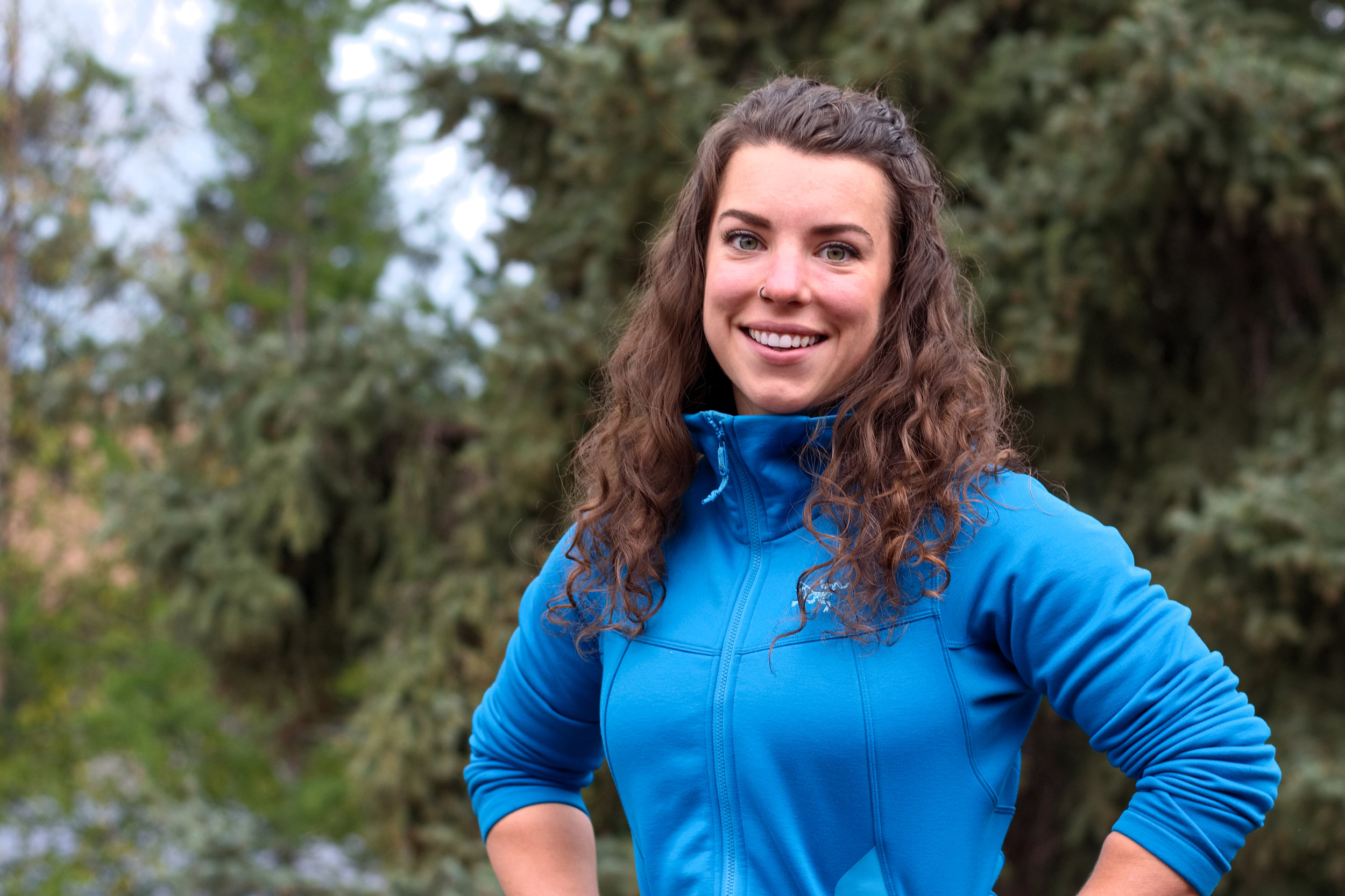 MKin, CSEP-CEP, NSCA-CSCS
Owner and creator of Omnia Movement & Performance, Chelsea Deschamps, has over 8 years experience in the strength and movement industry. Her education includes a Master's degree in Kinesiology (MKin) from the University of Calgary focused on clinical and performance exercise physiology. She has research publications in the field of genetics and performance and countless hours spent with clients working to analyze and coach movement and body mechanics. As a Certified Exercise Physiologist (CSEP-CEP), Certified Strength and Conditioning Specialist (NSCA-CSCS), yoga teacher, phlebotomist and overall movement nerd, Chelsea has the background and experience which gives her a creative edge in connecting with each individual. These qualifications give her the knowledge to understand the human body, how it responds to various and subtle training, and a sharp eye for movement quality. The time Chelsea has spent coaching gives her the ability to offer meaningful suggestions, cues, and modifications to movement techniques which allow her clients to improve quickly and effect lasting change in their performance.
As a young athlete, Chelsea played competitive soccer and was a national level luge athlete. She later competed in three Canadian University Rowing Championships while rowing for the University of Calgary and won several races with the Calgary Rowing Club. Since then she has pursued many outdoor activities upon the completion of her post-secondary education. She is currently located in Canmore, taking advantage of loving the mountains in her backyard and enjoying trail running, climbing, downhill skiing, backcountry skiing, backpacking, cycling, and the occasional cross-country ski adventure.